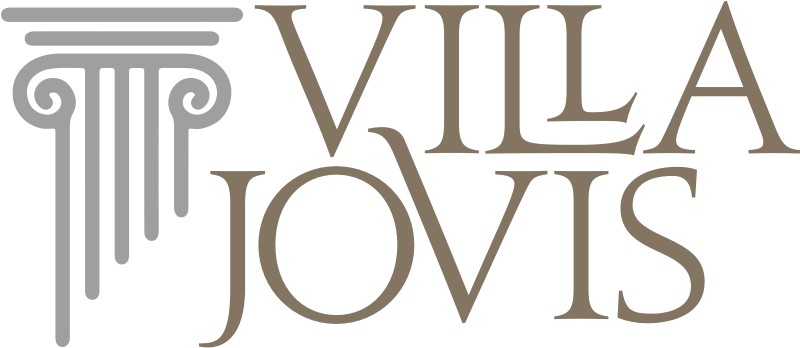 An imperial meal on Capri
Be transported to Imperial Rome just minutes from Capri's Piazzetta!
Ristorante Villa Jovis features dining rooms tastefully decorated with Roman-style columns, arches, statues, frescoes, amphoras, and mosaics, recreating an elegant atmosphere of ancient Rome in the heart of Capri, inspired by the island villa of the same name where the Emperor Tiberius would hold court two millenia ago.
Just like Ancient Rome
A meal at Villa Jovis is a journey back in time.
The decor harks back to the splendor of imperial Rome, giving diners the
unique opportunity to experience the atmosphere of the ancient world
with friends and family, or during an intimate dinner for two.
Your Event at Villa Jovis
For a special celebration, private party, or wedding reception, Ristorante Villa Jovis can organize an event to remember!
Seating: 200 guests on the terrace and 250-300 guests in the dining rooms.
A Table with a View
Savor the view over the Bay of Naples!
During the warm summer months, guests can dine on the outside terrace at Villa Jovis overlooking the sparkling blue waters off the coast of Capri by day and the twinkling lights of the coastal villages by night. The perfect setting for a special meal, or, to truly experience the relaxing island pace, stop by for a sunset cocktail on the terrace as evening falls... "Good food is the foundation of genuine happiness." (Auguste Escoffier)
Timeless Dishes
At Ristorante Villa Jovis, guests can sample the most authentic dishes from the island of Capri and southern Italy, and experience the flavors of the true Mediterranean cuisine which have been beloved since the time of the ancient Romans.
Our menu features dishes based on fresh, local ingredients and fish
and seafood specialties made with the catch of the day!
Ravioli capresi, fresh fish, seafood and shellfish, and local produce are all paired with an excellent selection of Italian wines. To finish off your meal, try Capri's famed limoncello, our own lemon liqueur made with island fruit and deliciously refreshing.
Our location
Ristorante Villa Jovis is conveniently located right in the center of Capri! We have two entrances:
Via Roma n.36 just steps from the Piazzetta and a few meters from the taxi and bus stop;
Via Lo Palazzo n.1, which you can reach by taking the steps at the foot of the clocktower in the Piazzetta which will lead you to this second entrance in just minutes.
Information and Reservations:
Complete the form for information regarding Villa Jovis or to reserve a table.
Reservations are considered confirmed only upon receipt of our confirmation email. See you soon!